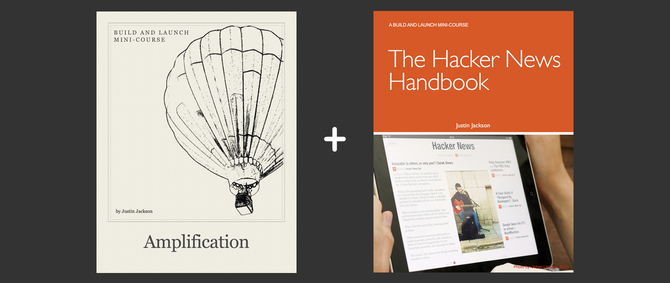 As featured in Inc. Magazine: "The secret to building a high trafficked blog"
Do you have a blog, landing page, or site that's not getting traction? Looking to build a larger audience?
Creating great content isn't enough; to get it seen by thousands, you need amplification.
This course will show you how to get your content distributed to bigger audiences by tapping into the right networks.
"After reading Amplification and the Hacker News Handbook, I was able to get 2 articles on the front page of Hacker News in one week." - Andy Parkinson, GreatCompanies.io
Justin will share with you his experience with viral posts like This is a web page, The 80% principle, and Things I've quit doing at my desk. He'll also show you real stats from his website and platforms like Medium and Lifehacker.
Are you?
an agency looking to better understand content marketing
a business looking to increase traffic to a landing page
or a blogger looking to grow your audience
This course is for you!
Package includes a 50 page PDF eBook + the Hacker News Handbook PDF (24 pages) + 4 videos + Excel worksheet + bonus materials. If you're not completely satisfied, I have a 30 day money-back guarantee.